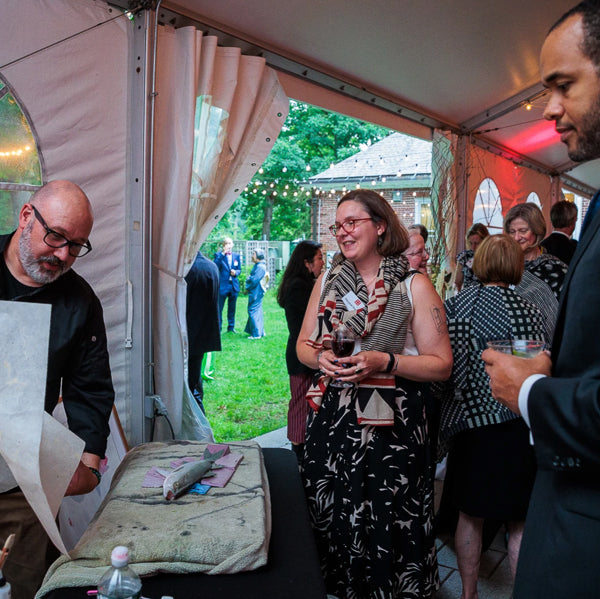 Japan Society Boston 2022 Gala
June 16, 2022 - It was such an honor to perform a live gyotaku demonstration for guests and honorees at the Japan Society Boston 2022 Annual Gala. Honorees included:
Katherine Collins, Head of Sustainable Investing at Putnam Investments
Shigeatsu Hatakeyama, aka "Grandfather Oyster", Professor of Field Studies and Practical Learning at Kyoto University.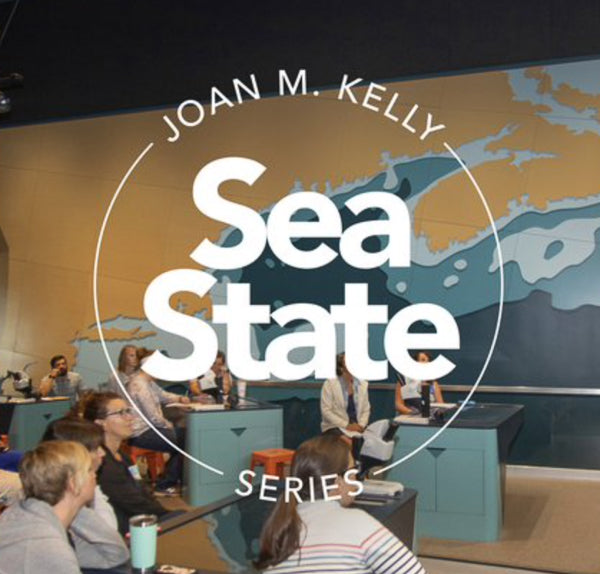 Gulf of Maine Research Institute
July 7, 2022 - Dr. Graham Sherwood and Nate presented to a standing room only audience at the Gulf of Maine Research Institute in Portland Maine. Their presentation focused on the evolution of observational data and the important role that art plays in modern day scientific data collection.
After the formal presentation attendees got to try their hand at making their own Gyotaku artwork.
Casco Bay Bluefin Bonanza
August 6, 7, 8 2022 - One of my bluefin tuna tail art pieces was licensed by the Casco Bay Bluefin Bonanza fishing tournament for their 2022 captain and crew jerseys. The original artwork was then auctioned live on the last day of the event. All money raised goes to scholarships for students in the Maine community college system who wish to major in marine technologies and sciences.
Nate is already booked to be the guest artist for the 2023 tournament.