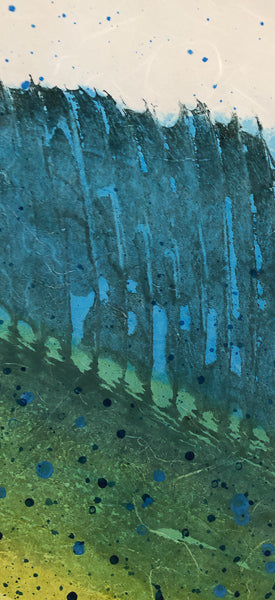 Individual Commissions
I welcome the opportunity and enjoy working with individuals who wish to have me work with a fish that they provide. Whether you are looking for a unique way to preserve the essence of a trophy fish or want to capture a child's, grandchild's, or niece's first catch, I am here to help create artwork that will become a treasured part of your life story.
Please contact me before sending me fish so we can talk about your artwork. Also please read the 'Sending Fish to Print' section at the bottom of this page.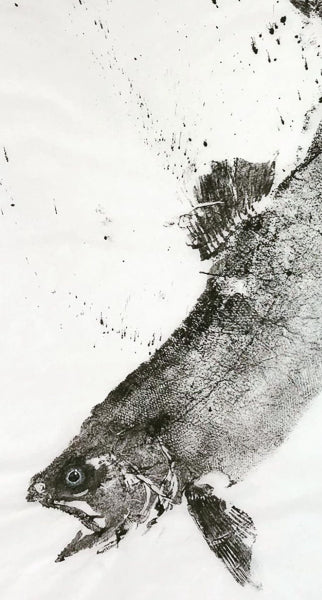 Chefs, Designers, Entrepreneurs, Businesses
Are you a chef looking to create a unique visual experience for your guests? A designer working with clients who want nature-inspired fine art? A business looking to launch a new product line or rebrand?
Want to give your patrons an evening to remember? Consider a gyotaku demonstration as part of the night's entertainment.
Let's set up some time to discuss your project and create something truly unique. Contact me.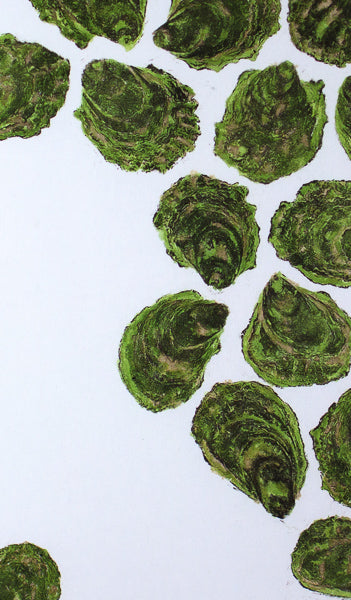 Sending Your Fish to Print
Ideally, your fish should be without damage or open wounds on at least one side. Even with an open wound, there are ways that I may be able to work with your fish without lowering the quality the artwork.
1. Fins, tail, and spine should be intact and not broken.
2. Do not scale the fish and do not wipe off any slime.
3. Fish should be frozen as soon as possible.
4. Vacuum sealing is ideal. At minimum, the fish must be wrapped in plastic, taped, and frozen.
Please go to http://www.fedex.com/us/perishables/ for packaging and shipping information.
Once your fish has been received, and I confirm it is in printable condition, I will contact you about composition and timing.
Please contact me before sending fish so we can talk about your artwork.