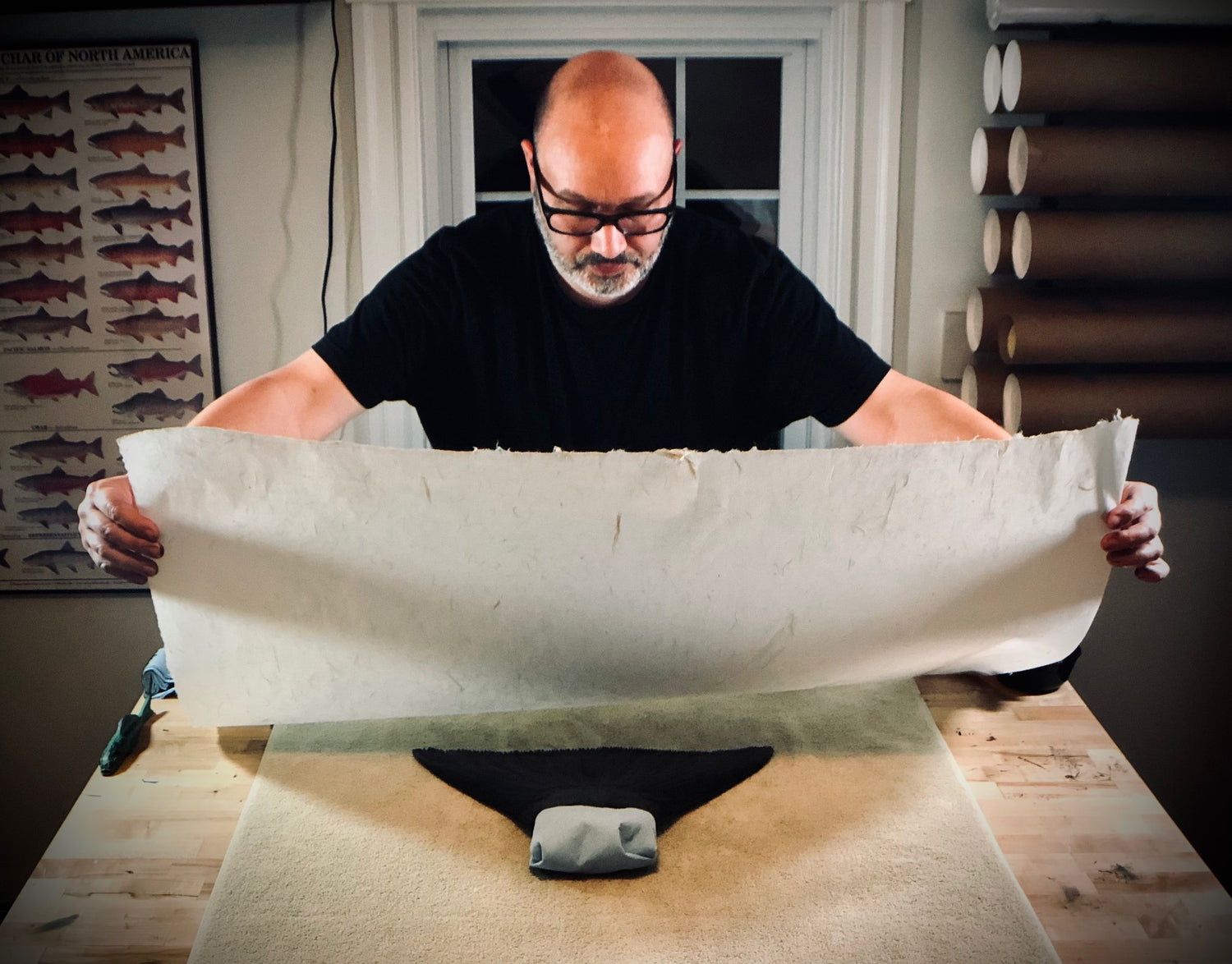 About the artist...
Nate's work is grounded in the tradition of gyotaku, or Japanese fish printing, and draws upon traditional and experimental subjects and printmaking techniques. Nate is interested in capturing the flora and fauna of his home state of Maine with this unique artform while also building upon and stretching the bounds of classical gyotaku to include other nontraditional subject matter. 
Nate's objective is to help the viewer connect with his artistic subjects in a personal way. Gyotaku provides both a stimulant – the subject – and a blank slate on which the viewer "paints" their own experience and memories. Stripped of environmental cues, the viewer gets to read their own experience into the subject.
Nate is a commissioned & licensed artist, presenter and instructor. he has taught workshops and given presentations at the Oregon Institute of Marine Biology, Acadia National Park, Gulf of Maine Research Institute, the Japan Society of Boston and many other educational and nonprofit venues.
When not printing Nate and his wife can be found exploring the waters of Casco Bay or the neighborhoods around their home in South Portland, Maine.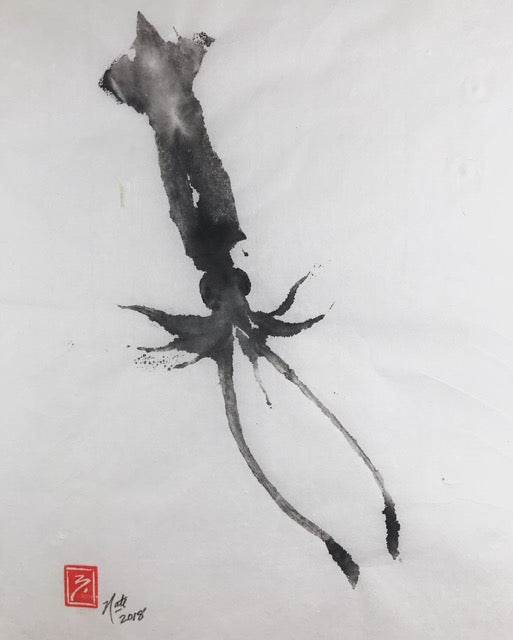 About Gyotaku...
Gyo (fish) taku (to press or rub) is a Japanese method of fish printing in which fish are used as a printing plate. It began in the 1800's as a way for fishermen to record their catch. Today, it is recognized as a form of nature printing.
Traditional gyotaku uses sumi ink derived from pine soot and is printed on washi, paper made from mulberry. However, the artform has expanded to include acrylic and oil paints, screen printing inks, and a variety of papers and fabrics.
There are two main methods of gyotaku. The direct method entails painting ink directly on the fish and then molding paper over the printing plate (fish) to transfer the image. 
The indirect method involves covering the fish with silk or paper and rice paste and then carefully applying inks layer by layer to capture a fish's characteristics.
Nate is accomplished in both methods of gyotaku.